haha it's four in the morning and i cannot sleep...so i will do a quickie post about my Bestieeee =]]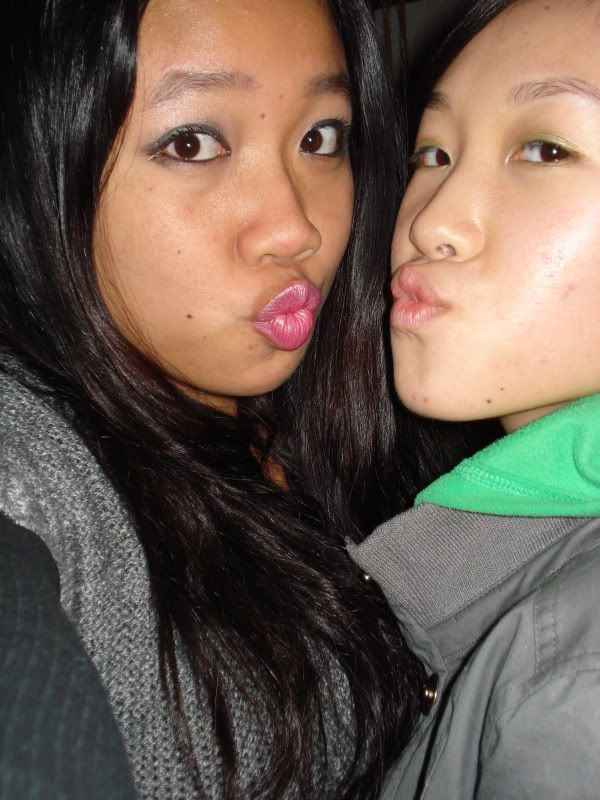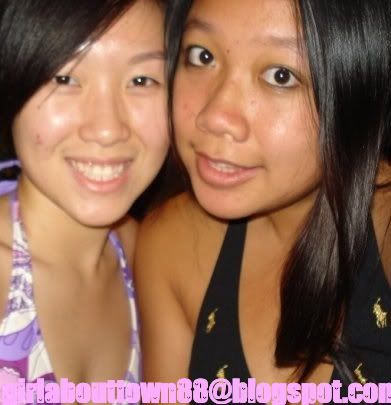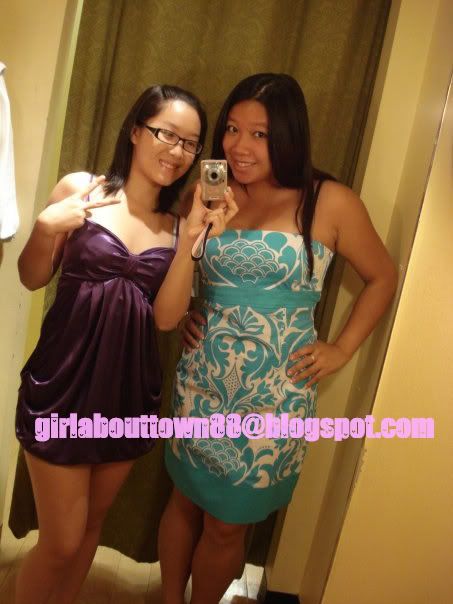 Lol if you see this Lum and you DONT like any of the pics...too friggin bad!! xD Let's see...we met when we were...both in HS but different ones...so we met by chance at this afterschool job thingie...umm...can't say we kicked it off to a fine start...i thought she was a dumb redhead (she had red hair back then) and she thought i was a bitch and had an attitude problem...(which i believe she believes i still have) but we chilled maybe once...and we flew off to a great friendship =] haha we even both "admired" the same guy for a short period of time...but tough times didn't last...tough people do =D ehh...lets see...shes a die hard nerd. around midterm and finals season we CANNOT in any way get into contact with her...she musta fell off the side of the earth or something...ehhh...oh all my makeup fanaticism...yea blame her ;9 hahaha i never was much of the typical "makeup whore" in high school...but this bitch introduced me to all different types of makeup...and i was hooked...and my boyfriend calls her the evil one...cus i wouldn't be spending much money on makeup if it wasn't for her ;d hehehe....lets see...her bf and my bf have a really close relationship...so close that sometimes...me and her think that our bfs are dating each other instead of us =] hats off to you alan and andrew ;D ehh...i always call her to vent...and she gives the greatest advice....just not after 10pm cus its her sleeping time...bitch is old yet she still has a bedtime ??? hmmm...yea theres not much people i'd kill for...yet i would for this one...i guess shes one in a million =] we make sarcastic jokes, get into each other's hair, argue about unnecessary things...yet at the end of the day, i got her back and she got mine...cus bestie i love you =] and no matter what happens i'll always be there for you and keep on loving you! no homo tho. LOL did i mention i still love her even though she constantly cracks jokes about my weight? thats real love right there!
BTW....the weird thing is...we planned to get married to ur guys in the SAME YEAR and the SAME MONTH without telling each other...and when we found out we were like...wtf that is freaky....but yea...i had more stuff to ramble about...but...feeling kinda sleepy...so tomorrow will post more MAKEUP stuff =] PLUSSSSS my lovely
Nu
sent me a love note...so i shall post that too!
Haha EDIT
I found this pic of you babe and i REALLY couldn't resist....YOU ARE THE CUTEST ;D hahaha don't kill me now x]

Toodles ♥