I haven't done a review in a while...so this time i will review TWO DIFFERENT BRANDS....everyone go woooohhhhhh....LOL ;p

I've been hauling alot lately...mostly cus it's almost the bestie's bday hehehehe i can't wait...i cannot show you guys yet...but i will soon ;D after her bday...hmmmm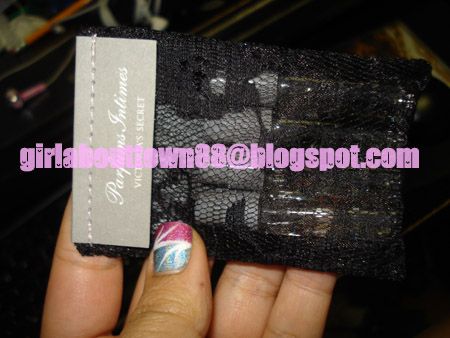 Headed over to VS where they were giving this FREEBIE for having their VS VIP card ;D Just go up to the counter and tell them you have a VIP card, flash it and they would give it to you =]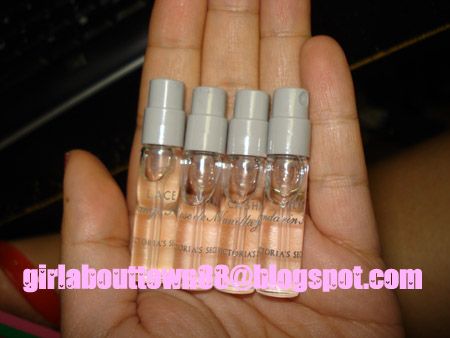 Lace, Satin, Cashmere, Silk....such pretty names...and the scent isn't overpowering. it smells just right...a very fruity set....and the full sizes comes in a packaging that their name describes...like lace comes in a lace pouch, satin in a satin pouch...etc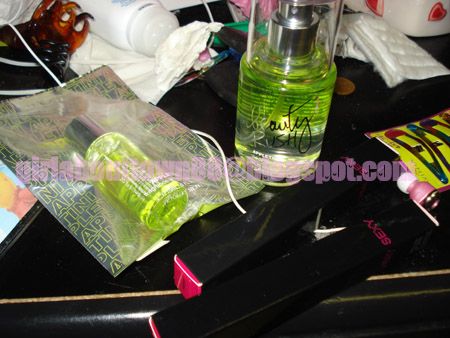 My Mini Haulage ;D My sis wanted some appletini items so i bought her the two sprays and you guys know how much i LOVEEE VS cosmetics...so i got two new pushing lippie things...it looked so cool and it was so pretty...yes i caved. LOL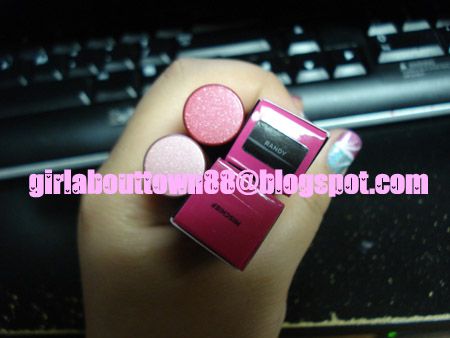 My two colors...Randy and Mischief i thought they were both the prettiest ;D I've actually been eying them for a while. everytime i went to my VS, they were sold out and i finally found the perfect ones!! =]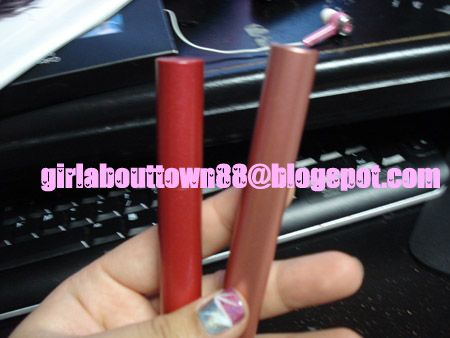 Like my sticks?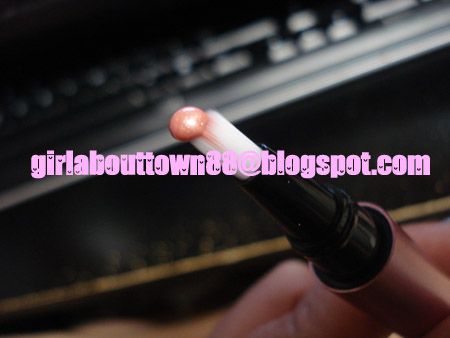 haha it created a bubble when i pushed it too much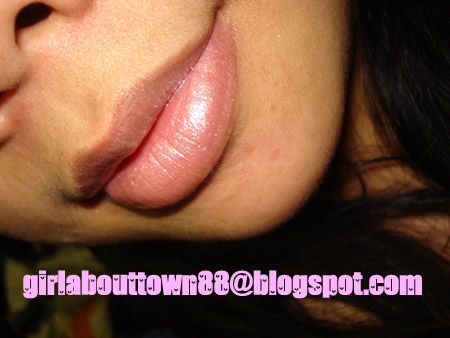 MISCHIEF....such a pretty pinky nudey color...sooo pretty it gives a nice shimmer and evens out my uneven pigmentation in the lips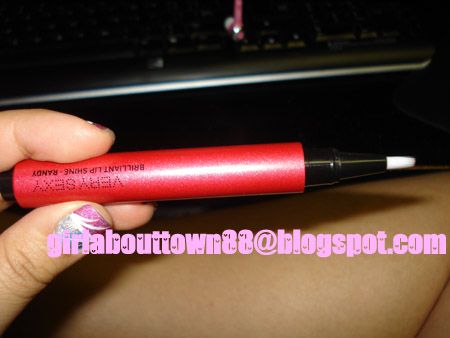 RANDY!! its screaming...push me...LOL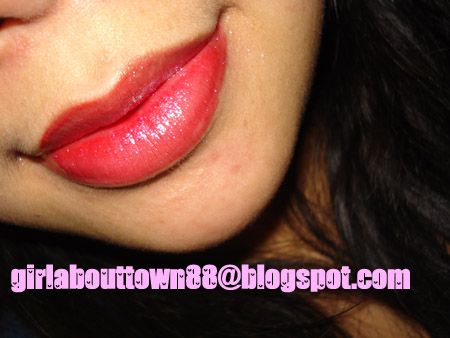 OOOOO SOOO PIGMENTED! ignore my red nose please....allergies are getting the best of me these days...sighhh ;x this color is a deep red plus blue shimmery flakes...i LOVEEE
Now to review my Maybelline Eyeshadows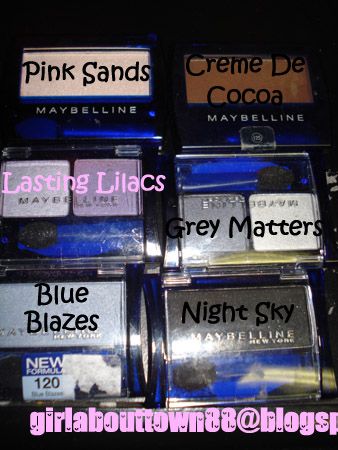 I only have a few...plan to expand the collection...LOL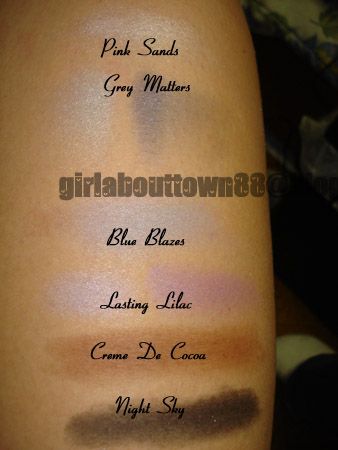 As you can see, they are very pigmented and look very nice even without a primer or base.
Review Grade:
A+ for VS lippies...they are so discrete they look like little pens. it goes on really easily and stays for a great amount of time...my love for victorias secret continues x]
A+ for Maybelline since I've loved them since High school...actually the Creme De Cocoa i got maybe 5-7 years ago...yet it hasn't fallen apart and still remains the same consistency...so A+ for their durability! After all these years, it only went up $0.50 so it stayed a great deal!
Anyways guys i will try to blog more often...hahaha but that isn't a promise yet ;D
Oh and stay on the lookout for my yummy giveaway ;D coming soon...again ;9


Toodles ♥