Soooo.....officially gonna start that makeup diet! argg ='[ haha unless i really really really want something or really really really need something, i will not buy it b/c i have soooo much makeup i haven't even touched...let alone hit pan on...sigh ;x


But, here's my perfume collection: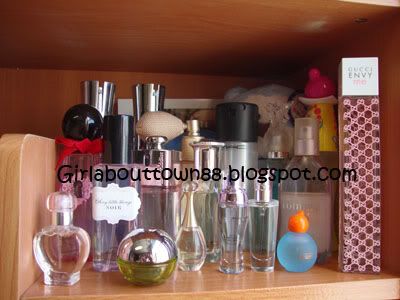 List of items:
MINI SIZE:


Ooh La La by VS
Be Delicious by DKNY
J'adore by Dior
Dream Angels Desire by VS
Pink by VS
I Love Love by Moschino

FULL SIZE:
Sexy Little Things Fragrance Mist by VS
Sexy Little Things Noir FM by VS
Dior Addict 2 by Dior
2 True Star by Tommy Hilfiger
Secret Wish by Anna Sui
Tommy Girl by TH
Tommy Girl Shimmer Body Mist by TH
Envy Me by Gucci
Happy Fizz by Moschino
Warm Vanilla Sugar Glitter Fragrance by Bath and Body Works
I did a short (10 min) video LOL but it's still processing sighh ;x


OH and guys, i was in my marketing class and we were talking about the creator of GILT.COM and i searched up the website, it's actual pretty cool...it's like Hautelook.com so you have to be invited but the things are alot cheaper...for instance i really really wanted this bag but i couldn't find it anywhere...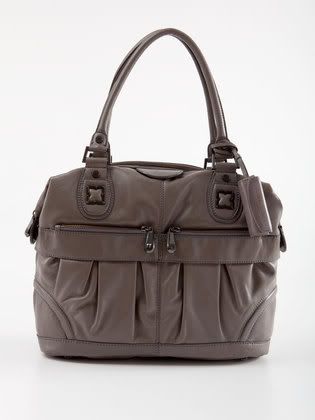 Originally $398 but on Gilt.com it was $79!!!
This is the BCBG Rita handbag that I've seen around school and i love it..but it was sold out! ='[
But yea, Gilt.com has alot of brands like Diesel, BCBG, French Connection, and more...and it's definately worth checking out so happy shopping ladies!! But, you have to be quick because once they post the sales, things fly off shelves so quickly! i need to grab things more quickly!!