Yea...lots of nail polish...i really love nail polish and doing other's nails =] like i said before, my friends come to me for manicures...not makeovers ;x haha im more known for doing nails ;d...had to throw out ALOT since they being to seperate if you don't use them often...so here goes =]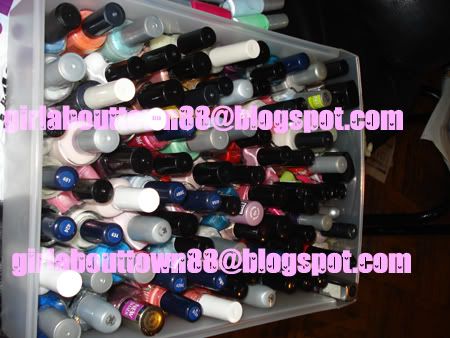 Side view ;]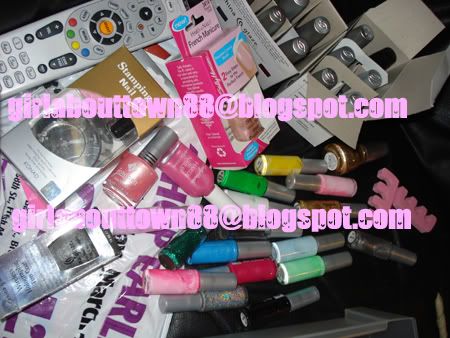 All that i couldnt fit in there...LOL i love my konad xD and my China Glaze order came...NEXT DAY SHIPPING AND IT WAS SO CHEAP =] i really really like
8ty8beauty!
they processed my order quick and i got it in 2 business days! of couse...they were pretty close...so that could explain the quick shipping...LOL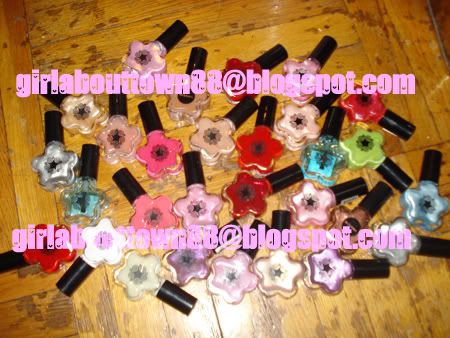 I LOVEEEEE MISSHA NAIL POLISHES!!!!!! i got hooked when i got my first one in high school...really sad that they closed all their stores in manhattan!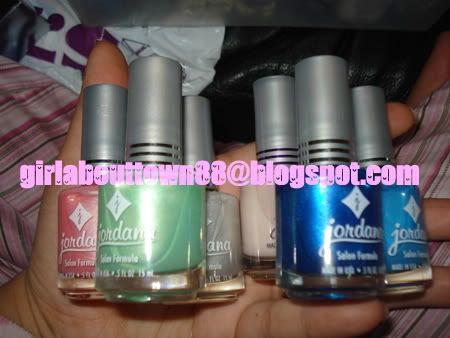 My dollar store GOODIES =] they are really good since they dry sooo quickly!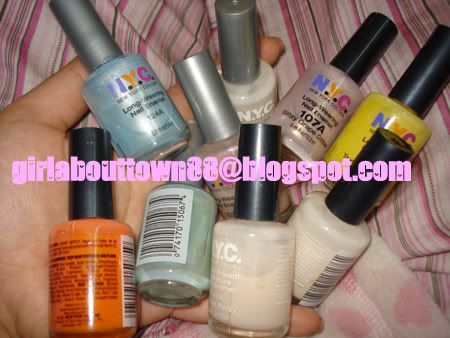 All my N.Y.C. colors... i used to love them...until i met MISSHA ;D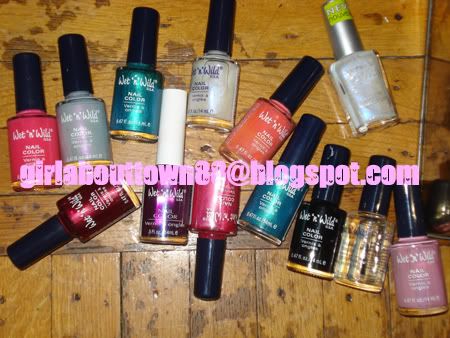 I also had an addiction to wet and wild...they are so beautiful!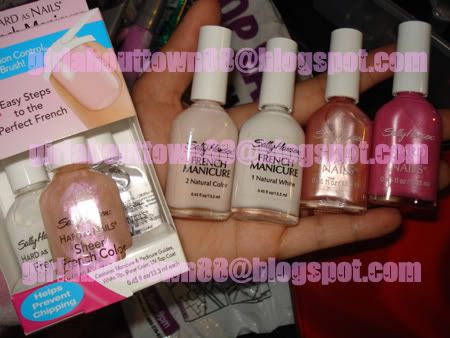 My sally Hansens ;d i wanna get more...they are so good...and the one in the box my bf got for me...i told him that i wanted to find the manicure set...and he went to ALL of the drugstores around us just to find it for me...♥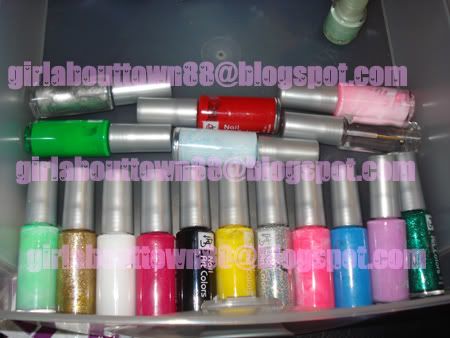 polishes to design with...and yea...i do need more colors ;D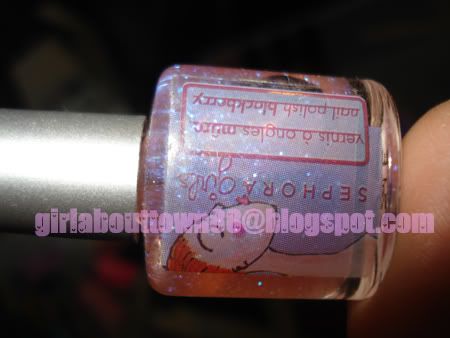 This is my favorite nail polish of ALL TIMES! sephora doesn't even carry it anymore! when you paint it, it's sheer...and when it dries it has blue flecks that shimmer in the sun...and it smells like blackberries...I LOVED IT! i used to sniff my nails in High school and my english teacher thought i was nuts =] so sad that i'm almost out and i can't find it anywhere!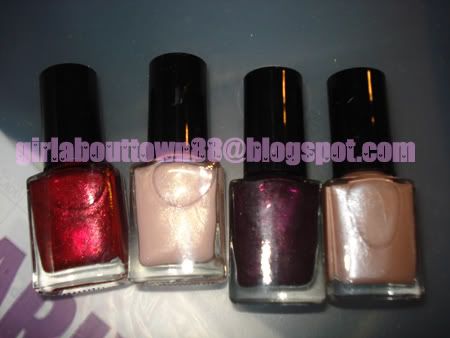 My franken polishes! as in i mixed these myself ;D i love the colors dont you?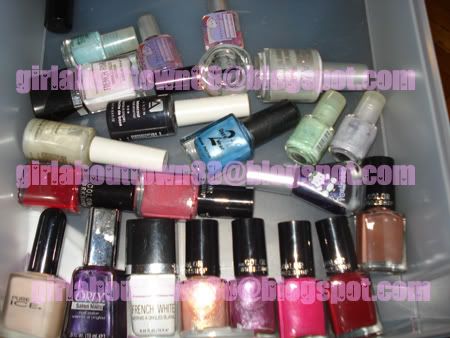 This is the miscellaneous bunch...never really use them...LOL the pastel green, blue and purple are the ones i got when i went to Hong Kong like...5 years ago...LOL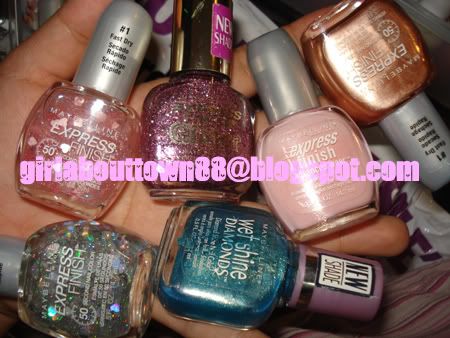 Maybelline!! i loveeee their polishes! they were my first "expensive" polishes...LOL i thought they were pricey when i was in junior high...LOL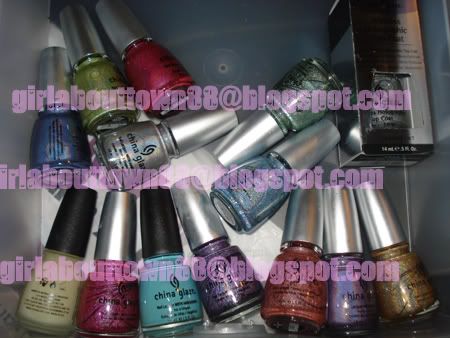 My china glaze order!! all of them holographic except for the For Audrey and the Glow in the dark polish...IM REALLY EXCITED! =] i will swatch them soon...but im really excited for the glow in the dark one...its so cool ;d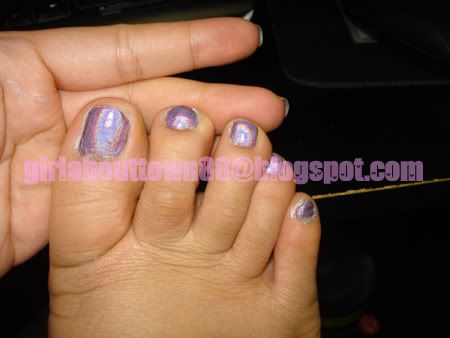 Please please ignore my fatty toes and the out of line polish...LOL i never could color within the lines in kindergarten...but...I AM SOOO MESMERIZED BY MY TOES!!! I CAN'T STOP STARING AT THEM!! Can't wait to go in the sun with them...OOOO ;D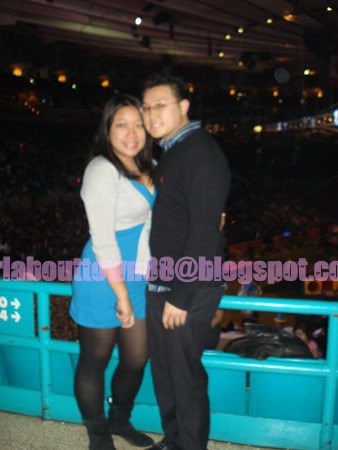 Thats me and him at the circus =] ZING ZANG ZOOM xD felt like a little kid again...but in no way will i EVER pay 10 bucks for popcorn...or 12 bucks for cotton candy with a hat...heck no ringling bros!
Toodles ♥