Hey girls! omg summer's coming and i'm itching to stop studying and spend a day at the park. Sadly, my allergies are keeping me indoors! i'm constantly wiping my nose and rubbing my eyes so makeup at this time of the year is a no no. BOOOO which is why i only use my favorite items...my LIPPIES!!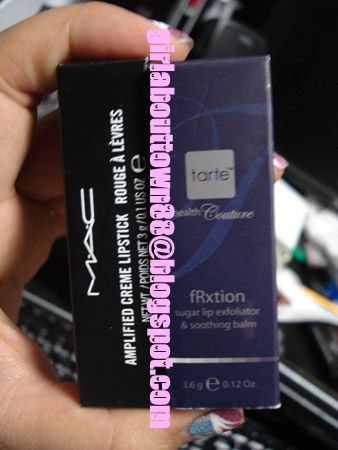 Went and got me a Saint Germain Lippie from MAC and the other thing that i was DYING to get for sooo long now...the tarte sugar lip exfoliator...been reading about this is item in soo many magazines...and everytime i went to sephora, i forgot about it...so i went just to get it two days ago...hahaha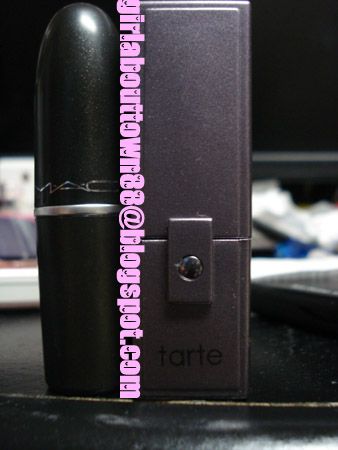 oh right...i can get color....OUTTA THEIR BOXES AND LOOKIN BEAUTIFUL!!!
Ohhh baby don't that pink make you wanna smile? reminds me of bazooka gum...LOL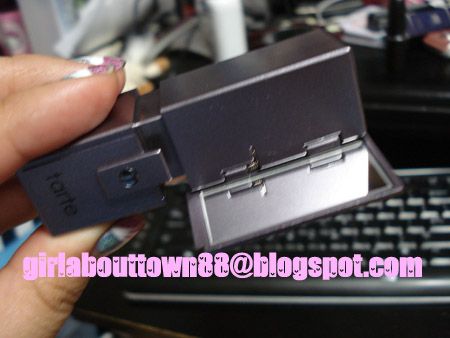 I loveeee the way they designed it...when you take off the cap, the mirror POPS out...this is such a life saver since i'm always scrambling to find a mirror...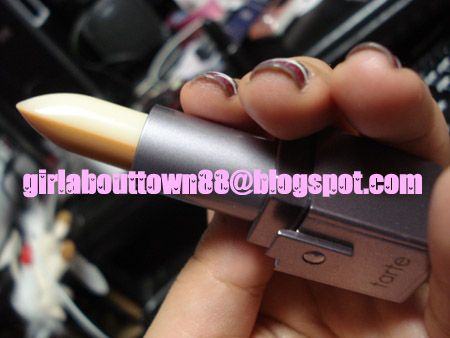 There are two sides...the orangey tan looking side is the sugar exfoliator. when i rub it on my lips, it feels kinda raw...

but then i flip the lippie around to the balm side and it instantly soothes it....LOVEEEE
♥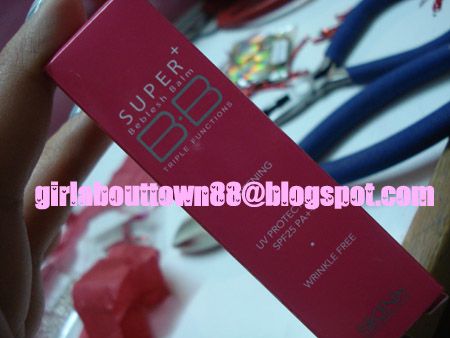 I went to this new store on 8th ave in brooklyn's chinatown...and saw this cute little BB cream that you could hang onto your cell phone...haha for only $5...so i decided...heck why not give it a try...its only 5 bucks...versus...alot more hahaha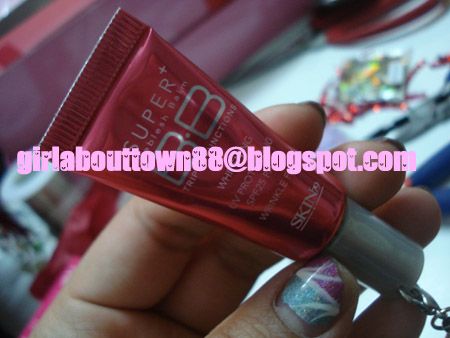 My first BB cream...hahaha ignore the chipped nails please...i know it looks atrocious...but i've been so darned busy lately...LOL but welcome to my world my super cutie...hehehe i dont hang it on my phone. it just sits on my table. looking all cute ;s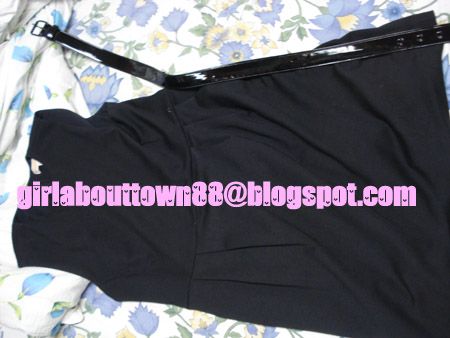 This is for my
mets girl
She ran a contest for bargain buys...and i told her i got my dress at macys for $10 when it was originally like $190...and i snatched that dress...haha i dont think anyone would believe me if i told them that i got my michael kors dress for ten bucks. hehehe i don't mind telling everyone ;D hahaha it's perfect for work...LOL plus it comes with a pretty belt...swwooooonnnn im so happy i got this LOL
I'm brave enough to show you my size...and the belt that it came with...lOL yes im a chunky monkey eight. Petites cus i'm kinda short. five foot five...ok not short enough to be considered petite...but hey that dress fit me like a glove and it was ten bucks. so there was NO WAY i would pass up that deal. OH and i had a coupon for twenty percent off...so Mets girl, it was really EIGHT bucks...LOL
To leave you guys on a lasting note, i've taken a pic of a really fruity flip flops...cus everytime i bought flip flops, my dad steals it the next day and claims it. so i got these heeled ones...and i told him he was free to take it whenever he chooses...but he cracked up...lOL guess i have a pair of FF's to myself...hehehehe