Sorry guys i haven't posted in a while...finals are coming up so you guys know me =] i will post as much as i can ♥

To start off this super post, i shall show you guys my NYX Haul...and i got this before their 50% off everything sale...but i thought this was a better sale...LOL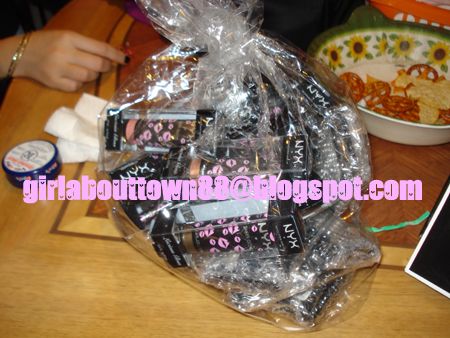 OOO giant package...LOL they always wrap with such care...and you guys see my Rosebud Salve? I only use Smith's found at sephora...not the C.O. Bigelow one...LOL just my preferences...plus i use it for my chapped lips...as well as any rough skin...does wonders with out feeling greasy!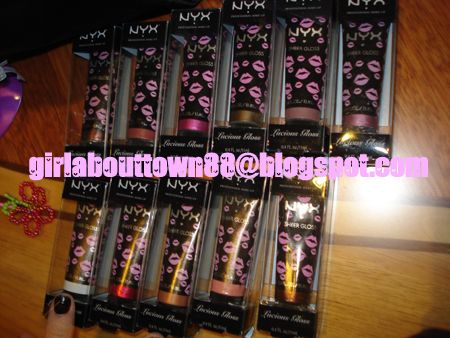 OOOO look at all of those tubies of luscious gloss...they are like in paint tubes...weird.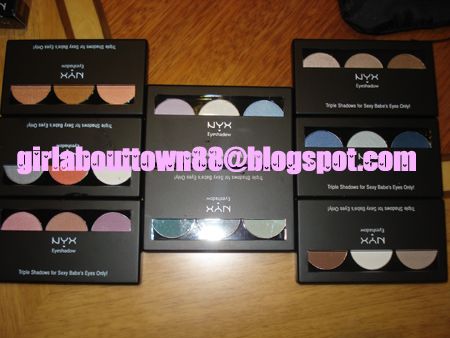 Haul of NYX trios... I LOVEEE THESE!!! SOOO PIGMENTED!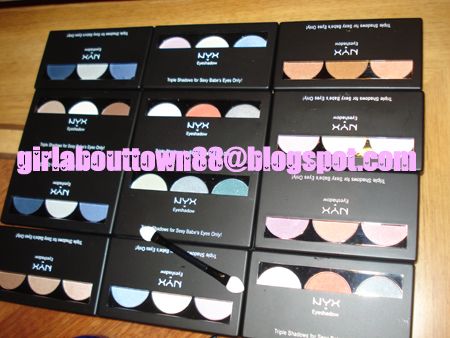 My total collection...haha you guys may have noticed that i didnt take these pics on my usual black table...cus i was at Alan's house...lol for anita's bday when my package came and bf brought it over from work...hehehe
Now onto my Dior Haul ;D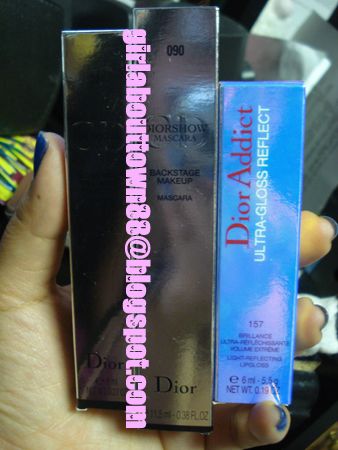 Just a little haul nothing fancy...LOL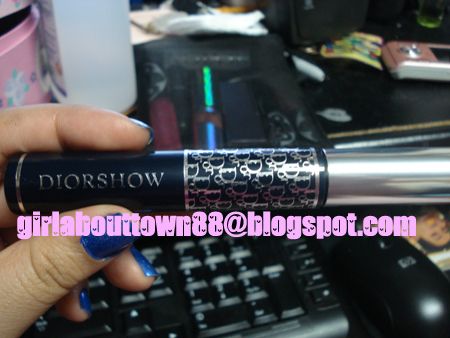 Diorshow Mascara in Noir I've always wanted to try some Dior products...but my wallet wouldn't let me...LOL so when they were having their special i splurged...;D These are actually my first full sized Dior products...yummyy ;D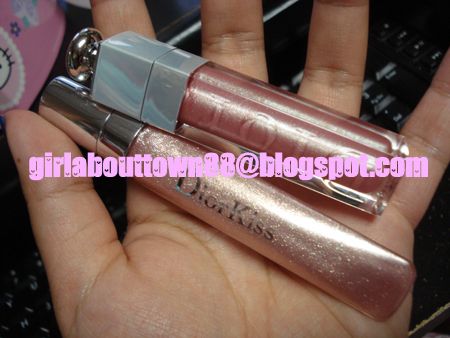 My Dior Kiss lipgloss in 221 Fizzy Lemonade which is this ultra ultra shimmery almost taupe color that i've fallen in loveee with!! its sooo shimmery i LOVEEEE!!! and my Dior Ultra Gloss Reflect is in 157 Rose Jersey! Everyone loves this color on my lips cus it's not only reflective of any light that hits my lips, the tiny shimmers are amazing! LOVEEEEE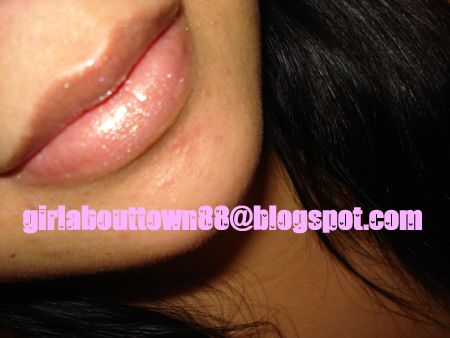 I'm wearing my rose jersey...the blurriness makes it more shimmery...its actually alot more shimmery in person! LOVEEE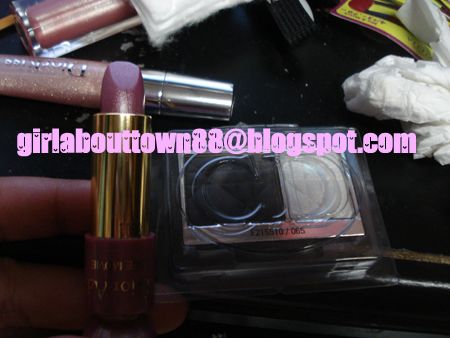 My SA hooked me up!!! i bought three items and he gave me a free case, plus two full sized never before used testers! yummyyy i loveeeee the eyeshadow in black and white...perfect for smokey eyes and such...plus the pigmentation is crazy amazing. it only takes one swipe to get full color on the lids...yea i may be exagerating but it seems like that to me...lOL The lippie is in 589 Rose Movie...eh i feel indifferent about this lippie cus its kinda too purple for me...i like pinks...LOL
My free case!! i popped that sucker right open and poured in some makeup to take with me...HAHA
♥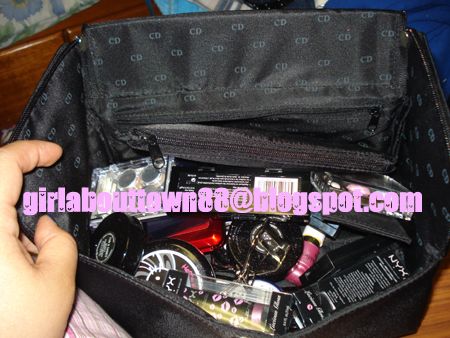 Uhhh....shu uemura lash curler that i love, NYX trios, HK Mac, Revlon cream shadows...etc ;D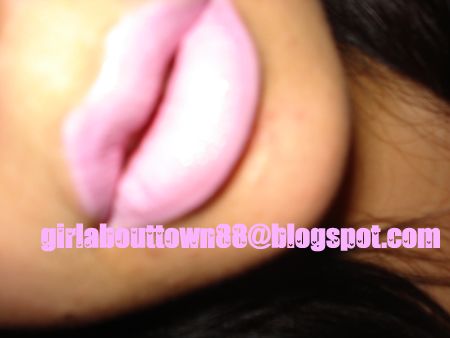 Ohhh i wanted to show you guys how Saint Germain looked on my lips...haha i dunno if its my tanned skin...or what cus this looks really BRIGHT!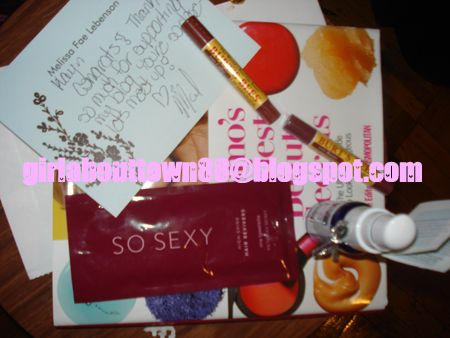 Oh and i got my prize from my
Mets Girl
. I really didn't expect all that extras and i want to say THANK YOU SOOO MUCH!!! we do live really close so we should go out and try makeup and stuff soon!!! oh the lotion i LOVED cus it was organic...i needed something fresh and healthy for my skin! i've been itching to get one so thanks for putting it in! and thanks for the Book! i couldn't put it down! funny thing was my boyfriend asked me to pick out two beauty books and i saw this one but thought it was pricier than the other two i saw...so i didn't get it even though i really wanted to...so THANKSSSSSS
♥
I was soooo excited...still am hehehe
♥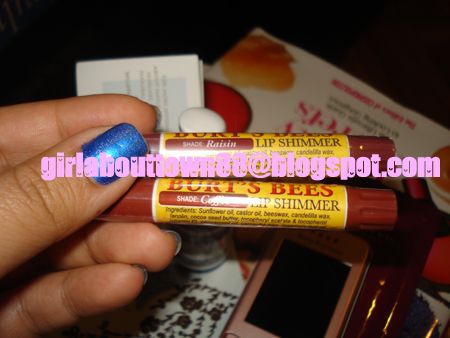 And girl you must have read my mind cus i wanted to try Burt's Bees since i've never had one before and i wanted to know what the hype was all about...now i kinda know! they're fabulous! so THANK YOU AGAIN MEL!
On a seperate note...Me, Elizabeth, and Tamika decided to go to the movies...they love scary movies but since i'm a little chicken pie, haha i cant stand those movies, we watched OBSESSED instead...OMG BEYONCE YOU ARE A GREAT ACTRESS GIRL! and that lady from Heroes OMG GREATTTT ACTRESS! i thought that chick was really crazy...all in all, great movie, definately worth the $13 bucks hahaha
♥ especially chilling with my girls...thats another great part Mwahhh
♥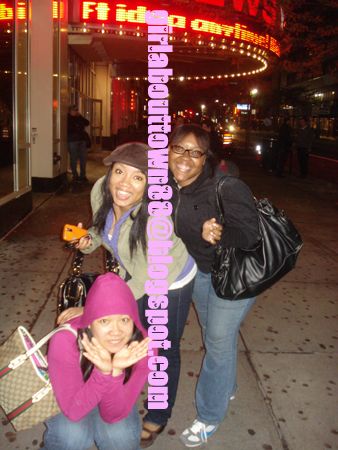 Acting all silly outside the theater...and Tamika's oversized bag could fit about 15 of Paris Hilton's doggies in there...hahaha i could probably fit in there with them too!! hahaha
♥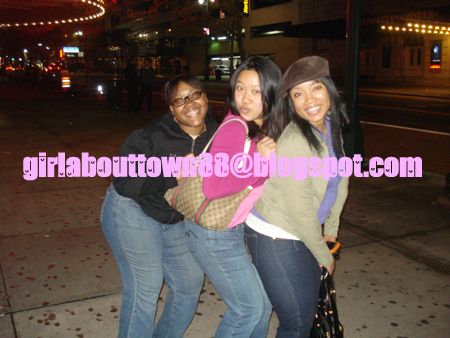 If you got thick hips and big booties stick em out! i loveee you girls! plus when i walked ahead of them, Liz screamed out on the streets filled with new yorkers, "DAMN KATIE YOU GOT A NICE AND BIG ASS FOR A CHINESE GIRL!" -.-' thanks liz. thanks.
Haha and now...for my trip to the Poconos...this was the reason i wasn't able to post lately..haha not really...just an excuse...we drove down Friday morning thinking we could come back friday night...so we didn't pack anything. Sigh...so when everyone said they were staying over, me and the boyfriend spontaneously decided to stay as well...but we had NOTHING with us. Hahaha so we drove our asses to Walmart, and bought panties (1 for me...) LOL sleeping clothes, toothbrushes, towels, shower gels, etc. but it was the spontaneousness that made me sooo happy hehehe
♥ it was a fun trip ;D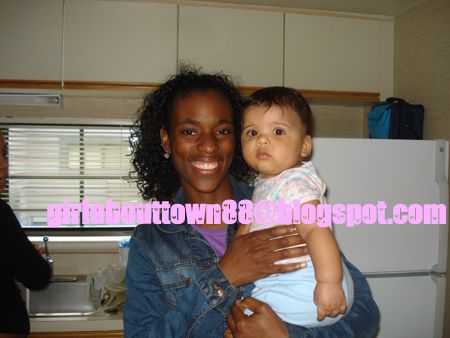 Here's Stephanie the former model AKA Miss I can eat anything but can't gain a darn pound...im telling you its not fair!! She's holding the SUPER ADORABLE I LOVE HER GHIANNY!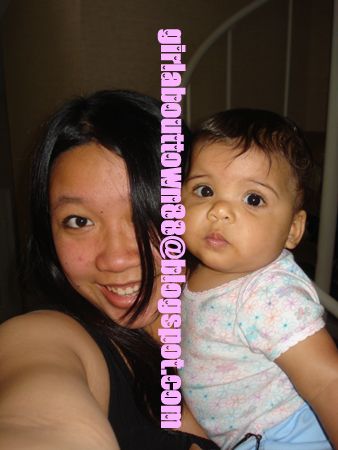 Me and Ghianny!!! just look at those chubby cheeks, her arms reminds me of italian sausages, and her toes reminds me of little grapes ;D hehehehe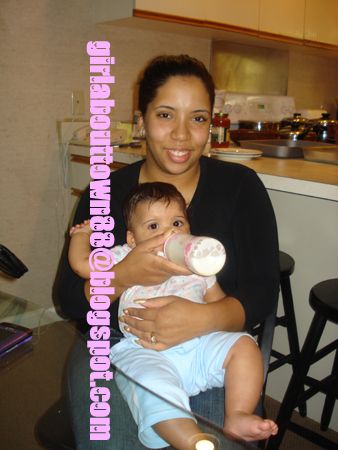 Ghianny's mommy Gwendolyn!! shes so sweet and down to earth
♥ Gwen i told you i'd still babysit for you ANYTIME! gimme gimme gimme baby!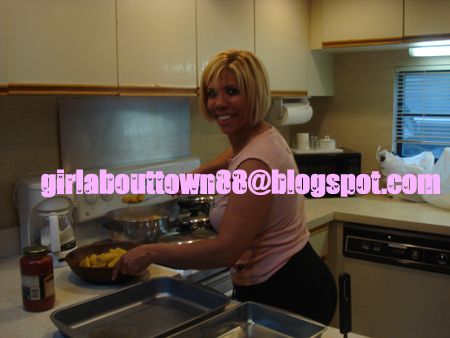 Gwen's mommy Gracie!! haha its so sweet gwen followed tradition and named her baby girl with a G. Cuteee...and miss fiesty grandma here is the best cook...ever! i never eat bananas, but she made pastalones, made with plaintains...and i loved it
♥ not to mention spanish rice and beans...omg i'm gonna get so fat from your yummy meals!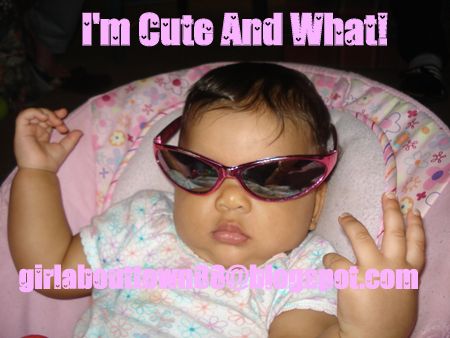 Lookie Ghianny
♥ i loveeee her cheeks!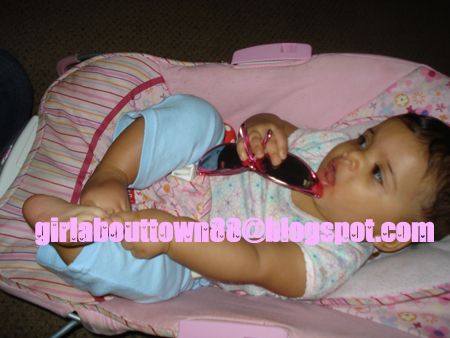 Aww she's playing with her toes!
And lastly guys, i wanna tell u a little bit about my boyfriend
♥
We've been dating for about....3 years and 9 months but we've known each other for ten years. I'm really not sure what he finds attractive about me..hahaha bad to say...yet i dont really understand...but i will post our FULL story...soon...LOL just know this babes i LOVE you with all my heart and all my soul and that will never change. cus you are the only one who is willing to put up with all this bullshit i call my life...and you are willing to stand by me even though others have wished us to fall. for that i will continue loving you
♥ forever ;]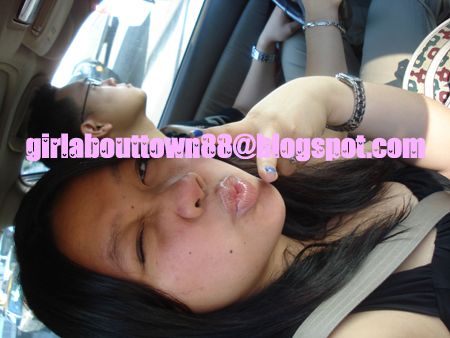 Another reason why i love him so much is he gets me things out of the blue. like...he came over to my house with a single lily stem...when i asked him why, he said just because. that was really sweet of him since i didnt expect anything and he knows something so simple and thoughtful tugs my heartstrings.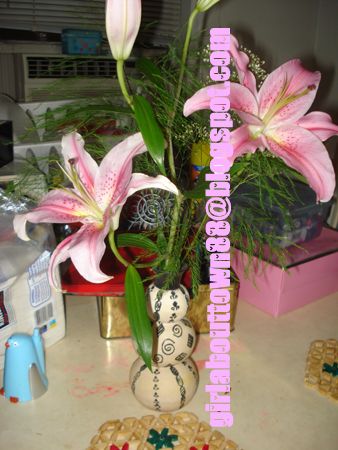 Haha like that vase? i made it when i was in high school...LOL
Sooo...end of super post...exhausted yet? hahaha i shall try to post more this week...until then loves, be well and take care...and i will be posting a giveaway soon ;D cus i love you girls
♥

Toodles
♥