Hey girls ;D i'm celebrating my happiness for almost the end of my exams ;D haha last one is on friday but it's accounting so i got it...so im going to be giving smtn really special away!!

But first, let's do my purchase and update =]
Now, you guys know i hate calling anything less than three things "hauling" since it...really isn't so here is my MAC purchase ;D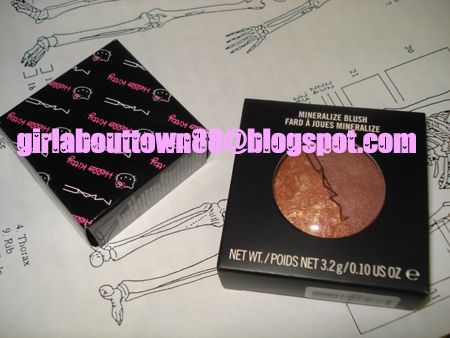 My two items ;D my rosebud salve was always getting lost in one of my bags...so i got me a HK tinted lip moisturizer...LOL i loveee this...i know everyone loves pink fish...but i love my popster ;D and i got a mineralize blush in Hot Planet. i've been aching for this for so long now...LOL and i gave into temptation and bought it ;x it's a mix of a taupey color and a shimmery bronzer almost like color...perfect for my tanned skin...LOL i loveee this! i got bestie a MB for her bday...so i really had to get me one...hahaha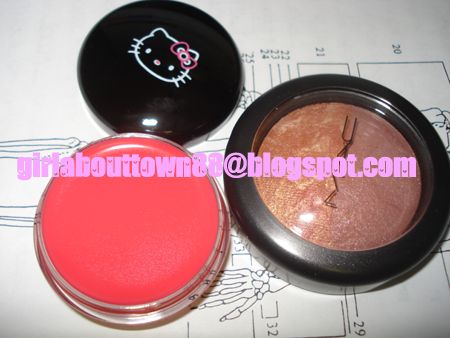 Sooo prettttttyyyy =] Popster smells like ICE CREAM!! I WANNA EAT IT!!!
Now, this is the haul i did for bestie's bday ;D there are two fix+ b/c one of them was for me and another for her...LOL i didnt know if she would like the rose water or not...so i got her the regular one ;S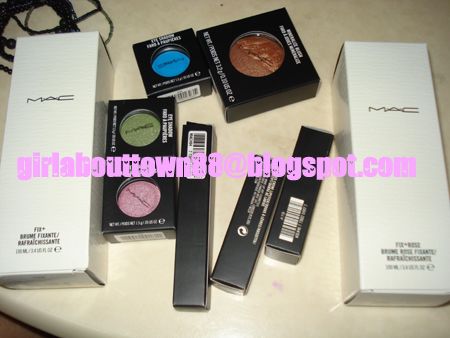 Well...two of those items were for me...LOL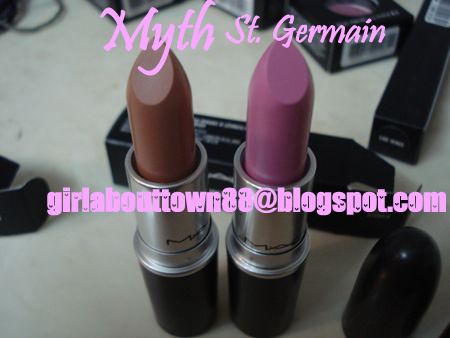 She wanted a nude lipstick...so which better one than myth?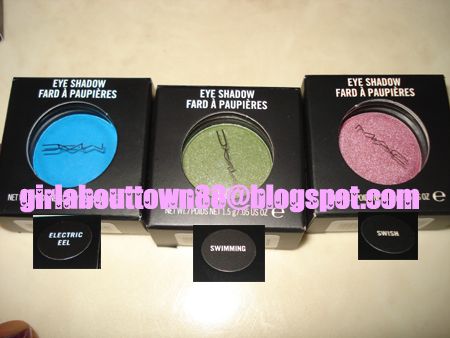 The names are right there...oddly, my MUA picked out the green and the pink...and i picked electric eel cus it's so vibrant and pretty....and the colors she picked were the powerpuff girls...and back in 2005, we were known as the powerpuff girls...cus there are three of us...me spunky buttercup, jolle cute bubbles, and anita the leader blossom...and they fit our personalities as well...LOL now, we're just known as JAK...lol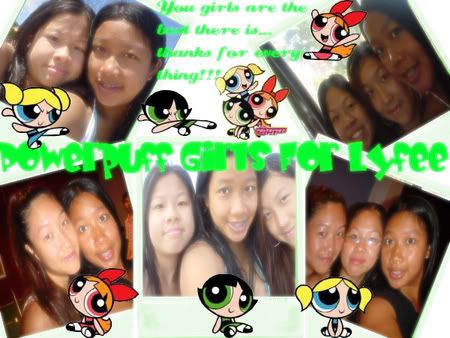 Haha back in 2005...man...so young...and you can see my premakeup days...(scary) and my railroad braces x[
Ok back to reality..this was the one i got for her...Light Over Dark....funny thing is she told me she was looking at them like the day before her bday and she was so surprised when she opened it and saw it...i'm telling you besties are telepathic
♥ loveee youuuu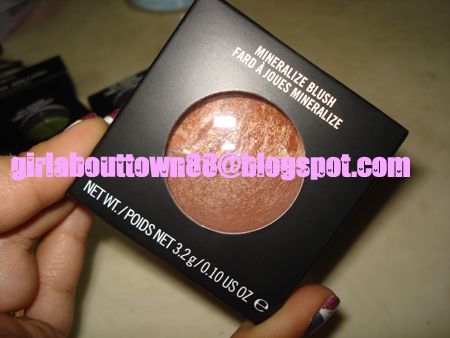 i also got her a dazzleglass in Like Venus =] I LOVEEE THIS COLOR...sooo shimmery...about to go get me one ;D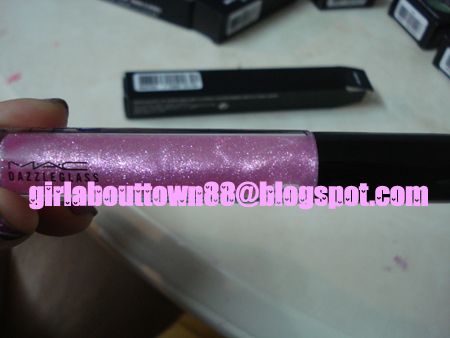 We were driving to Kings Plaza in Brooklyn when i found my daddy's VINTAGE Ray Ban's aviators...i asked him about them and he told me he got them around twenty years ago...LOL i asked if he knew what ray ban was...since he's an old fart chinese guy (tehehe) then he goes of course i know! i bought these before all you kids start wearing them looking cool these days! I also found a pair of Vintage Levi's in his closet when i was looking for my mom's sweater...but i'm not going to steal those...LOL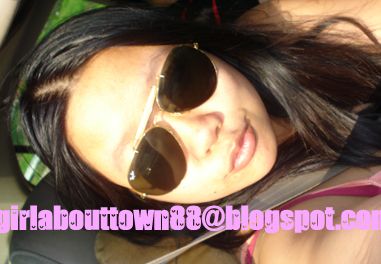 Hey look Nicole Richie has them too..haha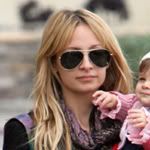 Bleh Aviators are not for me...i go back to my Coach glasses thank you very much! hahaha i got these last year...I STILL LOVE THEM!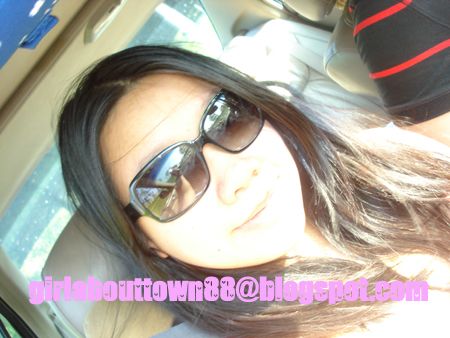 For mother's day, we had a balcony BBQ....only me, cuz, and cuz's girlfriend drove around to find a really nice grill..but we could only find this cheesy tabletop grill...sigh disappointment. haha my cuz is giving it a thumbs down...LOL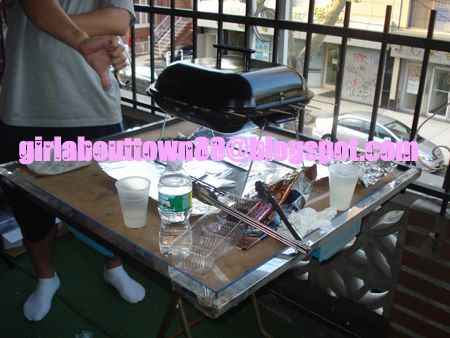 But hey, it still worked...LOL did the job...even though it took it forever...LOLLL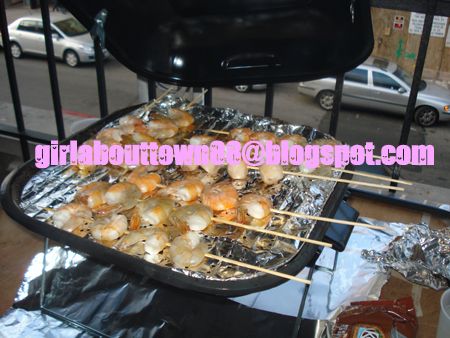 Anyways, it was me and Andrew's 3 year and 9 monthaversary...LOL yes we celebrate it every month even up till now...haha this first pic is old...last year i believe...but i love my dress =]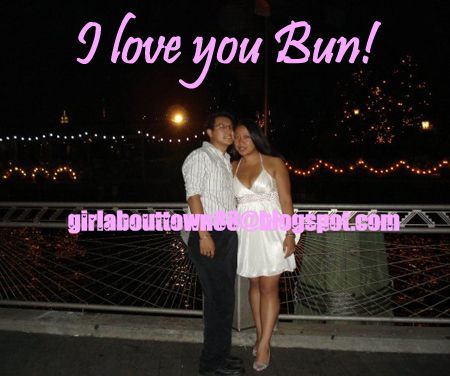 He got me two maybelline volume seduction XL in (pink) 105 Xtremely Sheer and (black) 115 Fully Blushed...LOL he was so sweet...he knew i was in my makeup phase and he wanted to get me something makeup ;D that was extremely sweet...;d
I also told him i've been looking for a pale pink dress...to wear on my bday...and he got me this! soooo sweet! a Marciano dress!!! it fits me perfectly!!!! OHHH I LOVE IT BUN!!! the tag says its made of SILK! SILK!!!! he got me a silk dress...omigosh bun!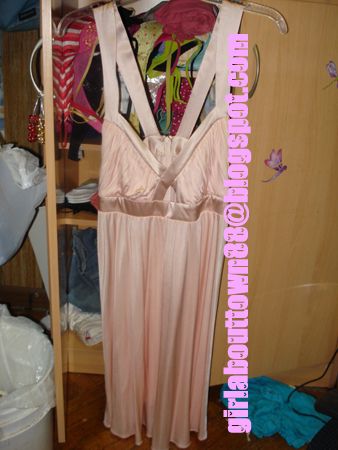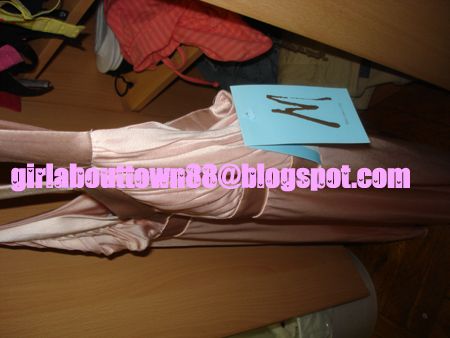 Side view...SWOOOONNN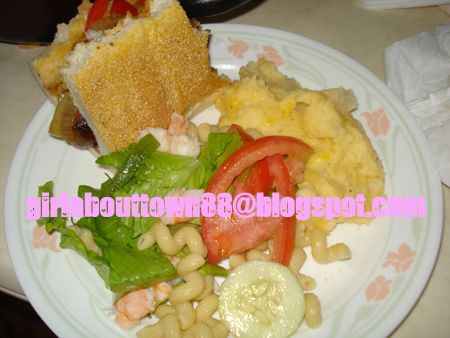 And we made dinner together ♥ shrimp and cavatappi salad, cheddar mashed potatoes, italian sausage and peppers =] all made from scratch ;D yummmsss
Now onto the giveaway! you guys know that i love collecting things so i wanna know what you guys collect...and it gives me a chance to get to know my readers more ♥ what do you guys have to do?
Set 1 -
blue, gold leaf, purple, pink cell charm, yellow pearly things
Set 2 -
purple, blue, green, multi strands, red spicy, blue strands, orange strands
(black bracklet and rainbow clusters not part of it...LOL i had only one and i gave them to bestie)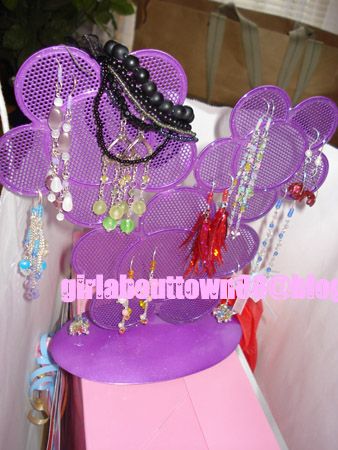 First, NUMBER ALL OF THESE PLEASE! Answer them on THIS BLOG NOT MY EMAIL!!!
1. Which of the above is your favorite one?(please indicate Set and color =])

2. What was your biggest or most fabulous collections? This can be anything from makeup to clothes to smurf collector's items! (please send pics to my email please i wanna make a post on all of you girlie's pics and let the audience all of your fabulousness!! =])

3. What is your favorite color?
That is it!!! and you will win jewelry, one MAC item, and other pretty things!....i will post more prizes later when i pick them up hahaha...what are the rules?
1. YOU HAVE TO BE A FOLLOWER. I DONT WANT ANYONE WHO IS PASSING AND JUST WANTED A HANDOUT! I LOVE MY READERS SO BE FAIR AND BE A FOLLOWER! i don't care if you're a new follower...just click follow...LOL
2. this giveaway ends....on May 30th at 11:59 Eastern! i have a few things to send out so i wanna do that the first day of school...on june 2nd LOL
3. As you can tell from my posts, i LOVEEE TAKING PICTURES! sooo....more pictures means more chances of winning! HAVE FUN WITH IT!
4. What exactly am i looking for? Anything! gimme your bizarre, your obsession, your loves!!! Whatever your collection is, also remember to show me some makeup in it! this is a "makeup blog" haha or it is supposed to be...LOL
5. You must comment on this post WITH YOUR ANSWERS FROM THE THREE QUESTIONS ABOVE! ONLY EMAIL ME YOUR PICTURES OF YOUR COLLECTIONS AND YOUR BLOGSITE! DO NOT EMAIL ME THE ANSWERS! IF I DO NOT SEE THE ANSWERS ON THIS POST, YOU WILL BE DISQUALIFIED AND YOUR COMMENT MIGHT BE DELETED!!!


ok girls

.

have fun!
LOL


Toodles ♥