Only got four things from Liberty of London and Mac collection...to be honest, i really only liked two things but i bought four because i am a sucker for limited edition packaging. seriously makeup diet here i come.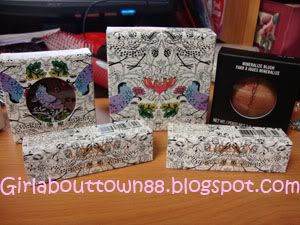 I got these four things, plus one from the Too Fabulous collection.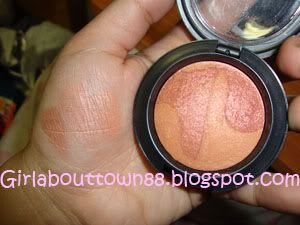 Sun & Moon from the Too Fab collection...I LOVEEE THIS SO MUCH!!! i've always loved mineralized duo blushes and this is such a neutral pinkie shade....the middle color is the mixed of the two...it's so flattering. i really gotta stop buying min blushes in neutral tannish colors LOL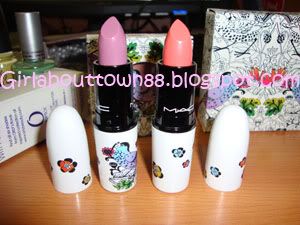 Two Lippies, Blooming Lovely and Ever Hip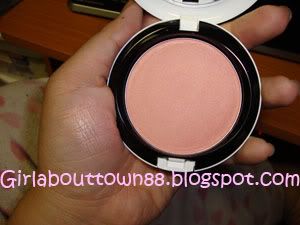 One beauty Powder, Shell Pearl I love this, it's like a very natural looking illuminator/highlighter for your face ;D so pretty!!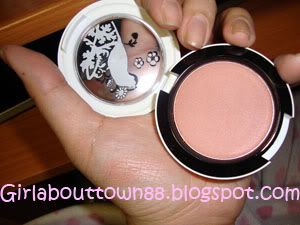 One Blush, Prim&Proper I loveee this because i only seem to old tanish and pinkish blushes and this is the perfect nude blush for me...it gives me that natural after a brisk walk color on my cheeks ;D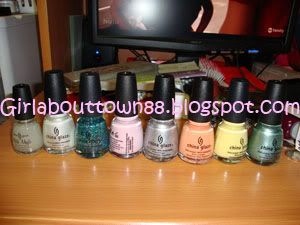 Nail Haul!!! i really didn't need more polishes...but i wanted some new ones..hehehe ;D
Matte Magic, Platinum Pearl, Atlantis, Something Sweet, Millenium, Peachy Keen, Lemon Fizz, Metallic Muse =]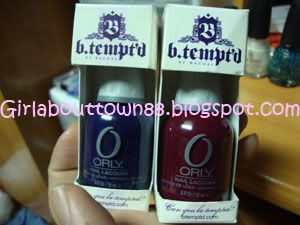 Wild Wisteria, Thorned Rose
When you go to Macys and you try on a b.tempt'd bra, you get a free nail polish! since i have connections at Macy's Herald Square, I got both of them for free ;D yay!!! these were the two colors that they gave out and i loveee the purple one! i really wanted Grape Pop by China Glaze, but i crossed it out in favor of Atlantis up there..so I'm really glad i got this purple one for me ;D Thorned rose is a really pretty dark red with a blue undertone color...i love both of them especially since they were free!!! I've never tried Orly's before so now i am excited to do so!!!
Toodles♥