This is what i do with my 50+ hour workweek...yea and i go to school ;D
Work hard, haul harder LOL


Mega Haul ;D yes yes i know i have to find some way to curb this addiction...haha ;x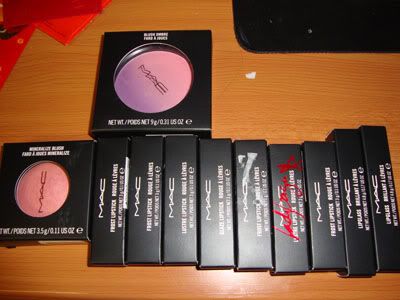 The goodies ;D i went a little lip crazy because i fell in love while i was swatching...and i really didn't own much MAC lippies...so this was my excuse to get some!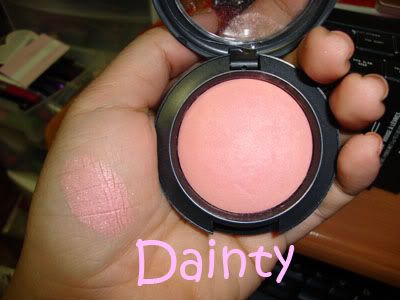 This blush is sooo flattering! especially on me because i am so medium toned...this is sort of a cross between a soft baby pink and nude...but it's soooo pretty...i'm so in love!! haha ;x Dainty is not part of the collection i know...but i loved it nonetheless C=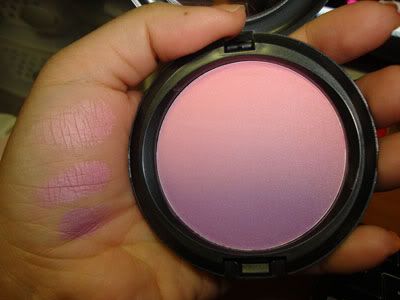 This is the Azalea Blossom...i wanted ripe peach...but they were out and this was the last AB that they had...so i snatched it up ♥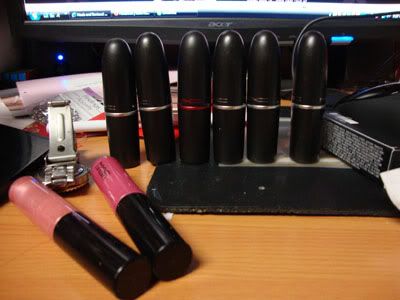 Oh look at all those lippie goodies! omigosh i went a little crazy i agree...but love is love right? i work hard enough for me to splurge once in a while!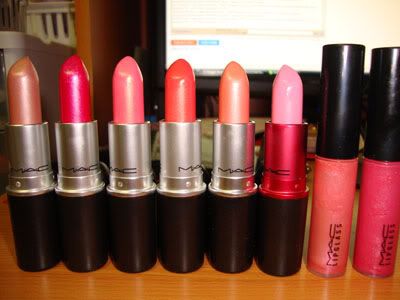 My babies ;D seriously though, i need to use them all up for B2M!! Their names are in the next one, in the same order as the swatches!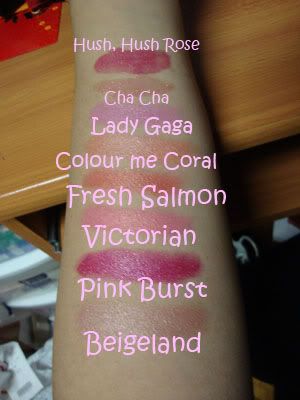 Beigeland -I really was iffy about this shade...but it seemed to work nice with gloss, not by itself. I thought i would be a shiny nude but it tends to lean a little on the bronzy side....
Pink Burst - HOT ASS PINK! with high silver micro shimmers!!! reminds me of my favorite lipstick (of course Girl About Town ;x) but GAT is amplified which is a much more pronounced color and not an everyday(unless you dare ;s) and yet pink burst is more subtle...haha if beigeland and GAT had a baby, it would be pink burst!! i still love my baby GAT because of the intense color! gives a pop to any look!
Victorian - Very creamy pink with fine gold microshimmers...i love this to pieces! it's so unexpected and it works so well on my medium skin tone!
Fresh Salmon - Just what it sounds like. A RAW salmon color with golden microshimmers...also works wonders with my skin! For the record, I'm just a little bit darker than NC40. I wear YSL #2 foundation so...yea kinda darker than much chinese girls i know haha ;x I use this lippie OFTEN because it's such a nice dark coral color...makes me happy C=
Colour Me Coral - also what the name is..it's such a pretty coral color! my MUA swatched it on my hand and i was like give me a tube of that STAT! i really really wanted a coral color and this was perfect! (i DO NOT use tester lipsticks on my lips. it makes me cringe)
Lady Gaga - yea...i heard everyone raving about this so i jumped on the bandwagon...LOL it's like a less bright Saint Germain which i also love so i ended up loving this! i put a darker pink lipgloss over this and it's the perfect combo!
Cha Cha Lipglass - ligher pink and my MUA said it would look best layered over all of the lippies i bought...AND SHE WAS FRIGGIN RIGHT!! haha ;x i loveee how it looks on me! used alone, it's kinda nude and gives your lips a slight shimmer but with lipsticks, BAM! it's awesome!
Hush, Hush Rose Lipglass - wow, i had to say i didnt want to give this one up! sooo pigmented and it could be used alone! i use it over a super bright lippie like saint germain and it gives it that perfect notch which makes it perfect for everyday wear...i love this so much because it's the perfect hot pink lipgloss...mmmmmm

haha i was doing the comparisons while looking at the swatches on my arm while comparing it with swatches of the lippies that i already own...haha all my other mac lippies were either too bright or too popping out so i needed some new mac lippies that i could wear everyday!

Here's the combo that i wear everyday because i looooove the look!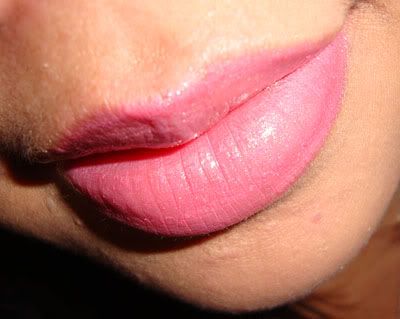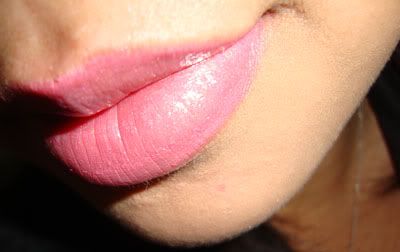 GUESS THE LIP COMBO I'M WEARING AND WIN!!!

Ok guys! giveaway time! Just guess what lipstick/lipgloss or both that i'm wearing and win that prize down there. LEAVE A COMMENT ON THIS POST, TELL ME WHAT IT IS, i will not tell you whether or not you are right, and then out of all the right posts, i will randomly pick the winner! AGAIN YOU WON'T KNOW UNTIL THE GIVEAWAY IS OVER SO TRY TO GUESS WHAT I'M WEARING!! the lipstick or lipgloss or both that i am wearing is featured in the haul that i just wrote about! sooooo just let me know what it is...and i'll pick the winner!

Bvlgari travel sized Au the Blanc conditioner (one of my favorite scents and my mom used all of the shampoos so i'm giving away the conditioner haha ;d), Estee Lauder soft clean moisture rich foaming cleanser deluxe sample, two jordana nail polishes, both my favorites and beautiful together, and missha naillie in a rich red color! all brand new and never tried!!!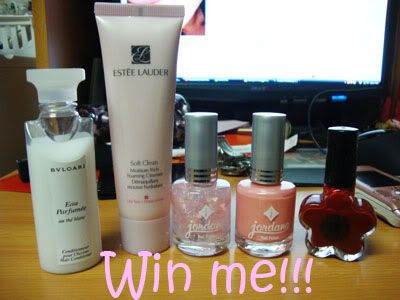 Rules:
1. MUST BE A FOLLOWER! =] these are for those special lovely ladies that always takes the time out to read my little old bloggie ;D
2. MUST BE A COMMENT ON THIS POST WITH YOUR GUESS OF WHAT LIPSTICK/LIPGLOSS/BOTH THAT I AM WEARING!!!! not previous, not future!
3. Ends on MARCH 14TH 2010 AT 11:59PM eastern ON THE DOT!!

Easy as 1,2,3 =] And as you guys know, i ALWAYS include extras...so just try! you've got nothing to lose right? haha, thanks for reading guys. it means so much to me...you're the ones that keeps me writing on my blog and when i don't write for a while, you guys email me to make sure that i'm alright. I'm so happy to have started this blog or i wouldn't have met such amazing and caring ladies. Thanks Chicaboos ♥