Sooo...my dresser top was getting a little messy...so i decided to clean it...and put my FAVORITE VS makeup in it's own little special organizer =]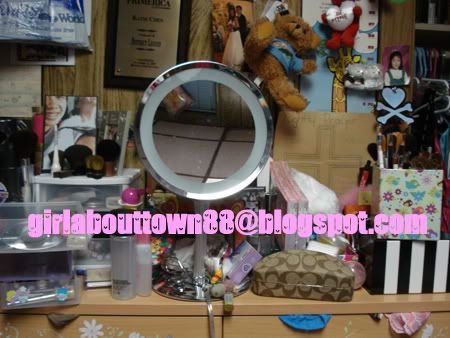 Messy messy messy!!! all my makeup my giant mirror, sunglasses, etc.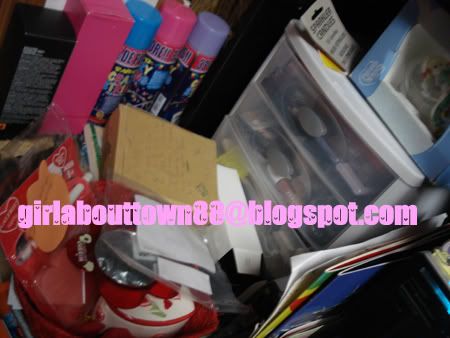 All the rest of my makeup =] stuck in that giant organizer mabob, fits all my single/duo eyeshadows, and palletes...basically, all eyes in there....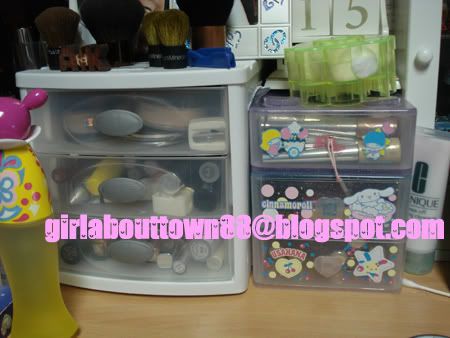 rest of the stuff....and my favorite scent...HAPPY FIZZ by moschino ;D so to the right is where i decided to put all my victoria's secret makeup x]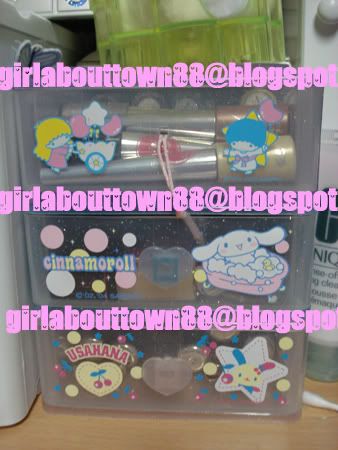 OOOOO what a cutie organizer! and its stackable...and move around able! unlike my other drawer organizers...LOL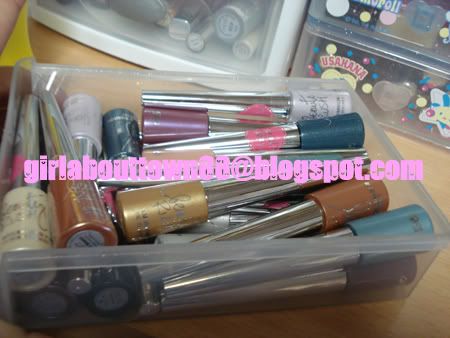 Start off with the first row...my FAVORITE EYESHADOWS of all time...my VS beauty rush luminous shadows =]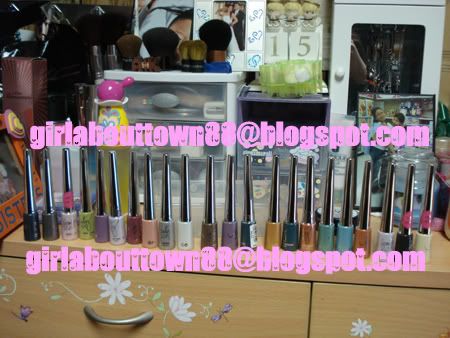 all lined up and looking GORGEOUS!! they are soo easy to apply and lasts all day even without the primer! do you see my prom pic? everyone thinks its a wedding pic...maybe in 2-3 years x]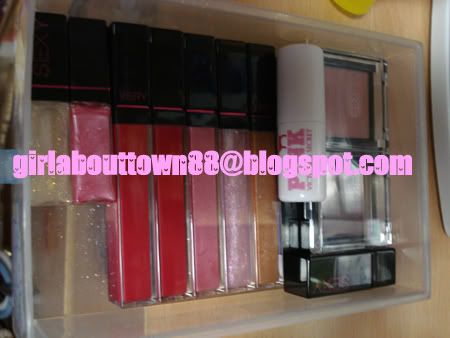 Second drawer is my VS lippies =D my favorite lipglosses! sooo pigmented...and so gorgeous! the cute little sample ones are too cute! and do you see the sample lipstick? GORGEOUS!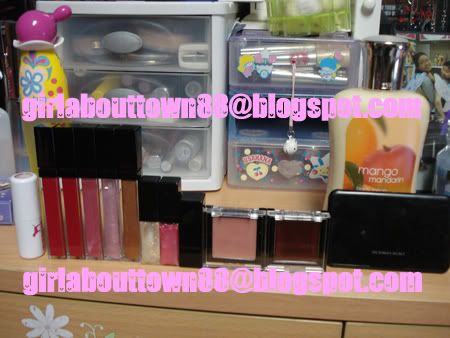 All lined up and cute!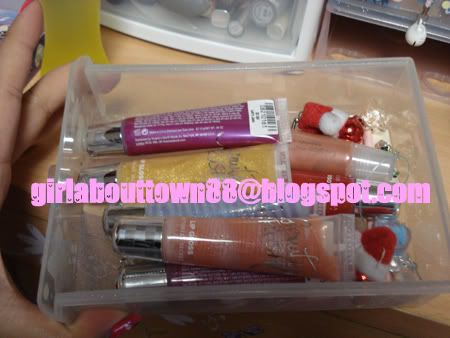 Last drawer is my lipgloss tubes =] i dont have much anymore since i threw out maybe 8 of them? i've used them since i was in HS and i'm still in love with them...favorite shade of the moment is Lets Jam =]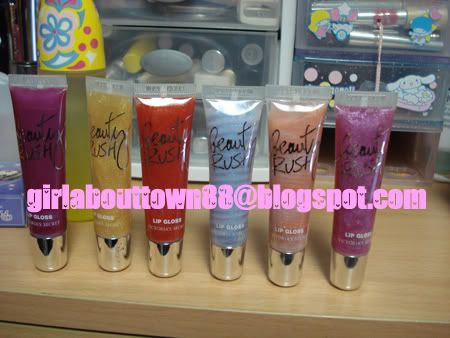 Lets Jam is the first one ;D purple with dark blue fine shimmers xD the last one is a lighter shade of purple with bigger chunks of light blue glitter...called Cupquake =9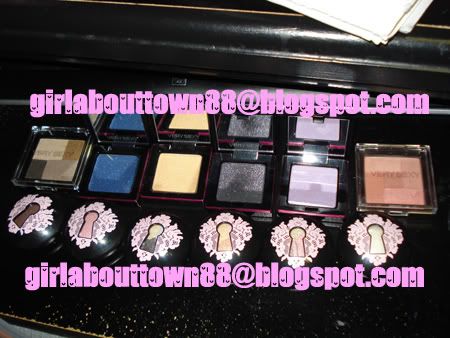 My other shadows =] they are soo good...i use it so much but it never seems used ;D they are stored in the giant thingie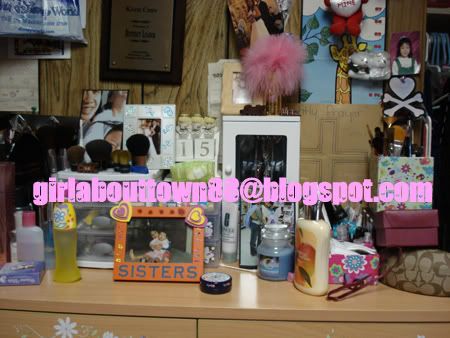 All cleaned up and ready to go! oh and look at the jewery locker i have...soo cute! only 12 bucks!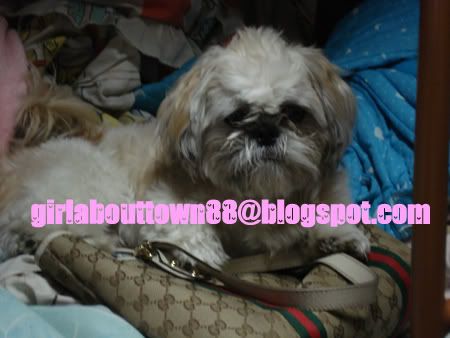 And...my puppy is guarding my bag...dunno why...lol he wouldn't let me near it..he kept growling...then i find his bone almost inside...LOL
oh and i'm still waiting for this to arrive...>=[ I CANT WAIT =]]]]
Sooo...girls, i think i will have a contest soon as well since i see all these cute cute contests from other girl's bloggies. I will be posting my email for everyone to send their entries and i will soon shop for some cute little gifts! But be sure you're a follower of my blog, or i will not consider your entry!