sorry guys! school and work is just killing me! still find the time to chill with bestie at the Pronovias Wedding Event Party in Uptown, NY =]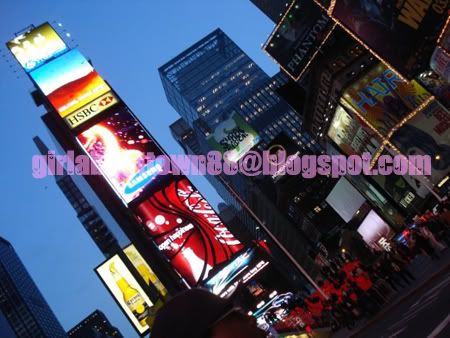 Lookie it's NYC at dusk...more precisely...Times Square...LOL
My invitation =]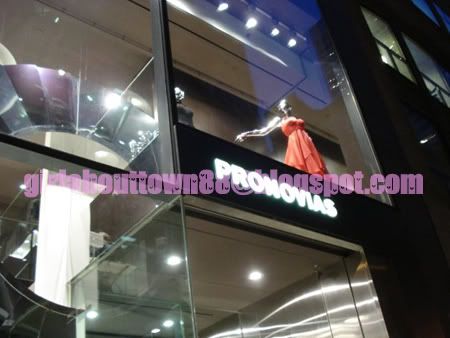 Beautiful storefront...♥ ♥ ♥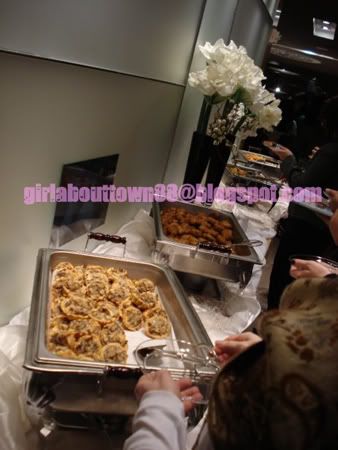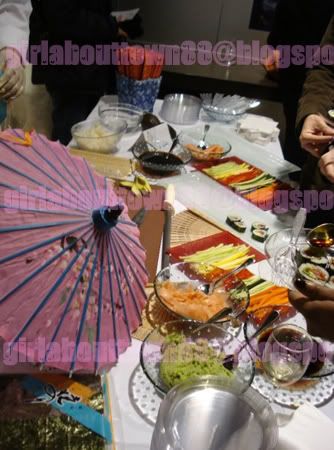 Baked and fried yummy goodies...and sushi...i didnt show my pics of the food downstairs...yummy grilled variety meat on a stick =]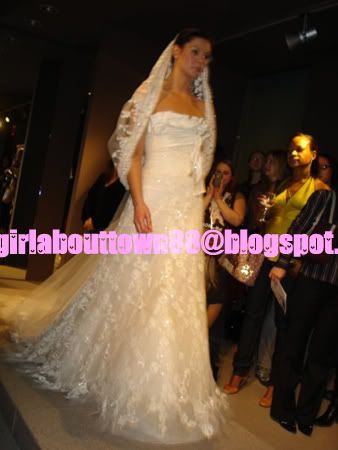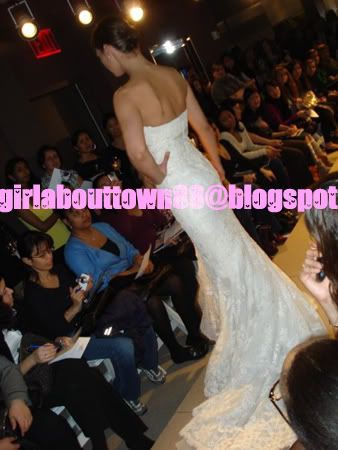 After they stuffed us, it was off to the 6th floor for the fashion show =] i loved every second of it! the gowns were amazing. You might just wonder what those women in barcelona wear to their weddings....sighhhhh *dream♥ *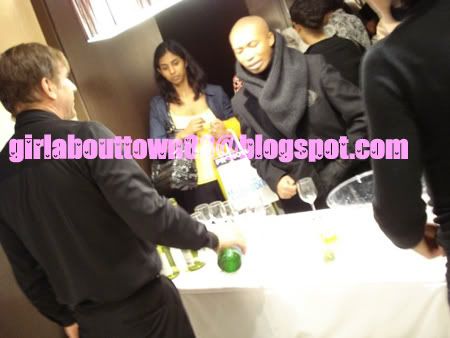 Our friendly waiter....wine or sparkling water?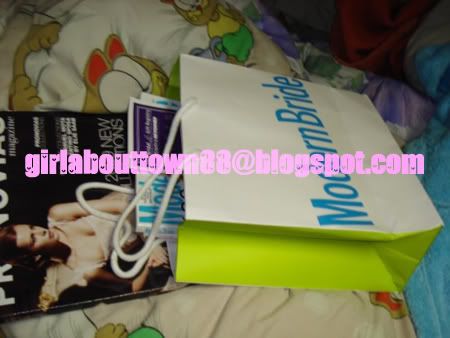 My swag bag...full of goodies =] like mags...samples, and fliers to future events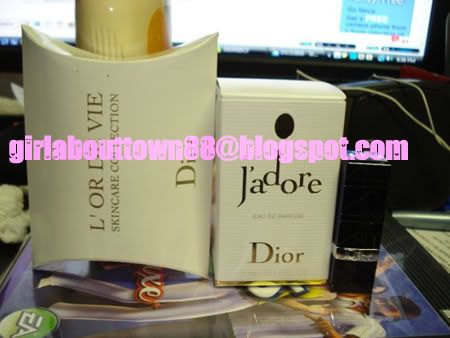 My cute samples from my swag bag! dont you wanna touch?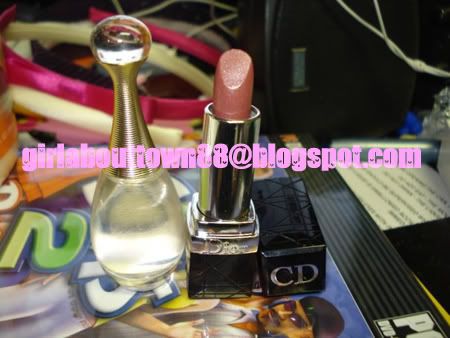 I looooove that perfume...i want the full size after i run out...LOL and the lipstick is in 296 box-office beige....beautiful! such a cute samples...and the other thing was face samples!
Well thats all...and the best thing about it was that it was all FREEE!!!! Free Food and Free Dior? me likey ;D hope to go to another two in the next two weeks! midterms are coming up so i duno how much i will be able to post =] anyways...contest lookie down there ^.^ ♥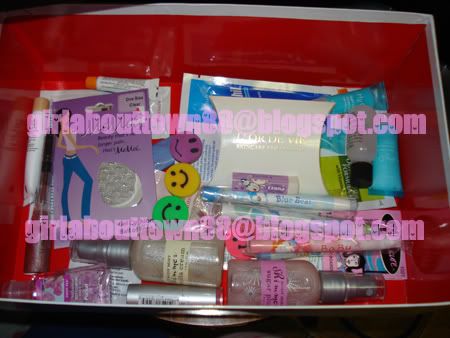 What are the requirements? nothing much. Just become a follower of this blog and then email me when you do become one =] just that simple. Oh and thats just some of my thingies im going to be giving to three lucky ladies. when i end this, which would be sometime after midterms in mid march, i will pull three names out of a hat =] or my shoebox LOL and then i will email you guys for your addys and then...we take it from there!! oh and...im not done with what i want to put in my prize shoebox...LOL i wanna fill it up since it's my first giveaway and what not...LOL soooo....here's my email! girlabouttown88@yahoo.com so send me your name and your blog link when you become that faithful follower =] Fun way to get to know all the readers of this little bloggie of mine ;D
Toodles ♥